World Bubble
The "Word Bubble" exhibition will be the first major solo project of the artist Nour Fog in France.
"It's when life is most fragile that we get closest to our sensations and emotions. That is where I find inspiration." Nour Fog

"World Bubble" is about care and attention, about the newborn infant struggling to adapt to life outside their mother's womb. More broadly, it evokes how harsh and unpredictable life and the age we live in can be. Fog explores the beings we become in adversity, how we relate to our emotions and sensations, and what role art truly plays in terms of creation and feelings. Despite being rooted in the artist's own physical and emotional experiences, Nour Fog's artworks have a universal dimension that leaves room for viewers to project their own stories into them.

Composer and sound artist Jirasol Pereira Ayala also makes an important contribution to the exhibition.
Fog is interested in the "French connection" and the image of Paris. Rather, they have drawn on materiality - materials and references found in Paris - for some of the energy that has nurtured the exhibition. Louise Bourgeois is one of Nour Fog's great models and a major source of inspiration for them. Her sculptural works and in particular her talent for depicting the violent and the intimate are aspects Nour Fog attempts to incorporate into their own practice. Nour also appreciates Jean Arp's sober, corporeal visual language and Claude Cahun's play on and explorations of the body, gender and identity. At the same time as being nurtured by these numerous French references, Fog's artworks set out to open up new ways of working with ceramics by experimenting with formats, construction, assemblages of materials and installation.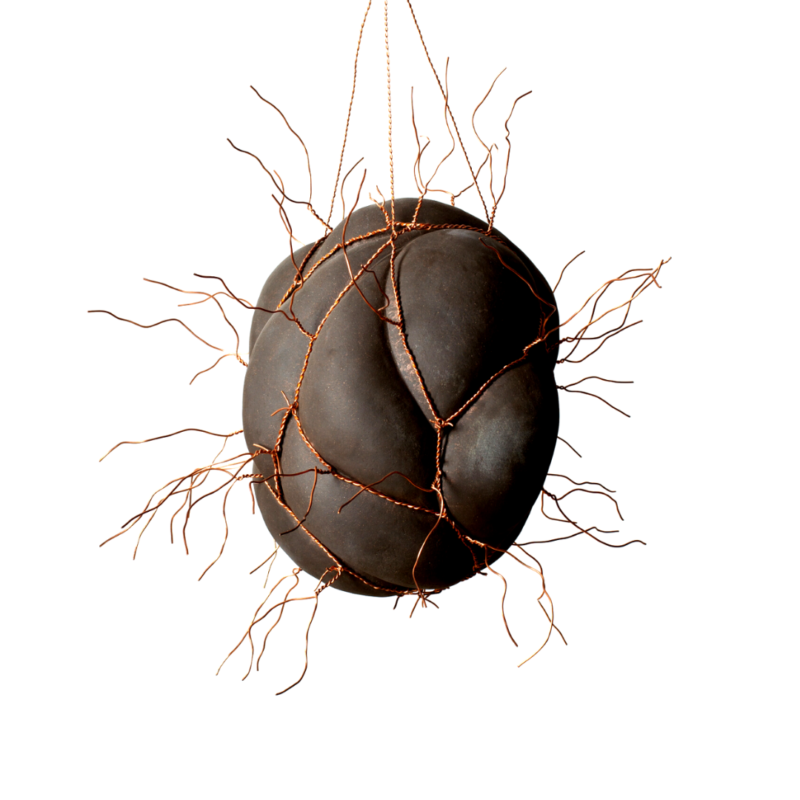 Look